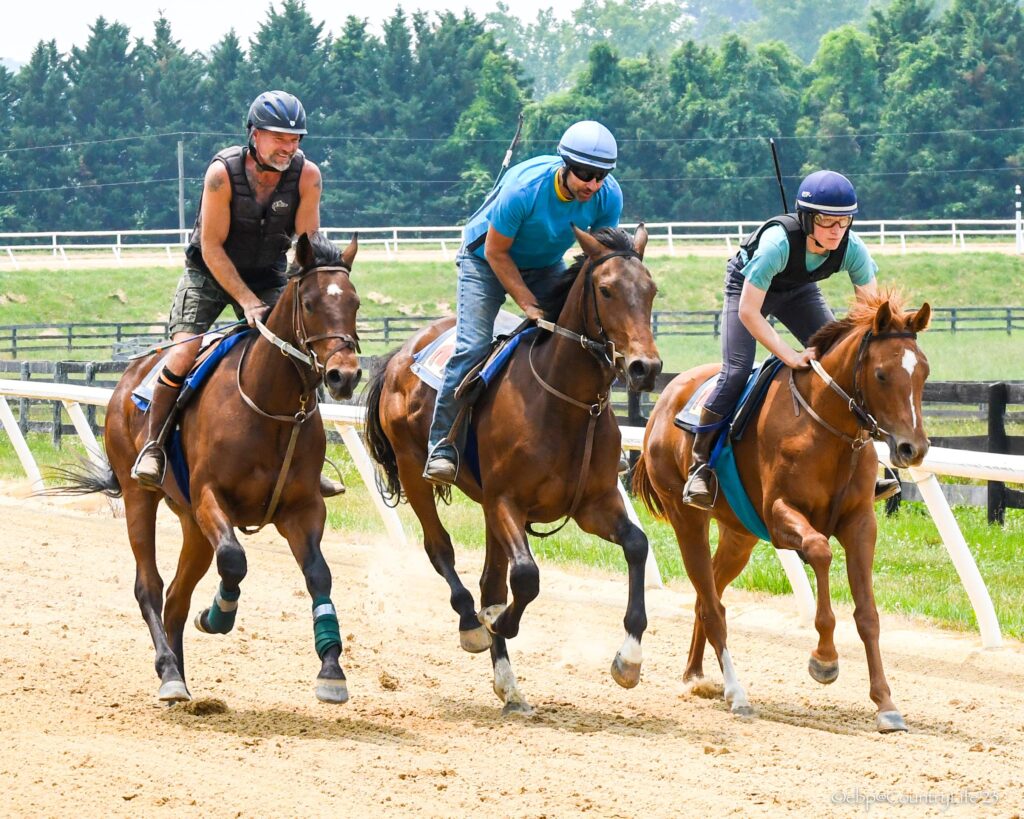 Merryland Farm in Hydes, Maryland, is a full-service breaking and training center. Encompassing 180 acres with numerous pastures and round pens, plus a 5/8th-mile training track, and located 20 miles south of Fair Hill and an hour north of Laurel, Merryland is the perfect place to send your yearling to be broken or your racehorse to get legged-up.
Our track features a sand-based surface, and workout times can be reported to Equibase™ (where they appear as "MRY"). We have a six-stall starting gate where we school our trainees regularly. The exercise riders at Merryland are all licensed and typically spend their mornings riding at Laurel or one of the other local race tracks (training at Merryland occurs between 12:30 and 3:00 p.m. each day rather than first thing in the morning).
Merryland trainer Sonja Aleksic and the rest of the Merryland staff are experienced and knowledgeable. They are willing to work with you to customize a plan designed to most effectively and successfully get your horse to the racetrack. We encourage owners and trainers to come out and watch their horses train. You can read all about Sonja and the rest of the Merryland staff on our "Team" page.
Please Contact Us for more information or to set up a time to come tour our facilities.