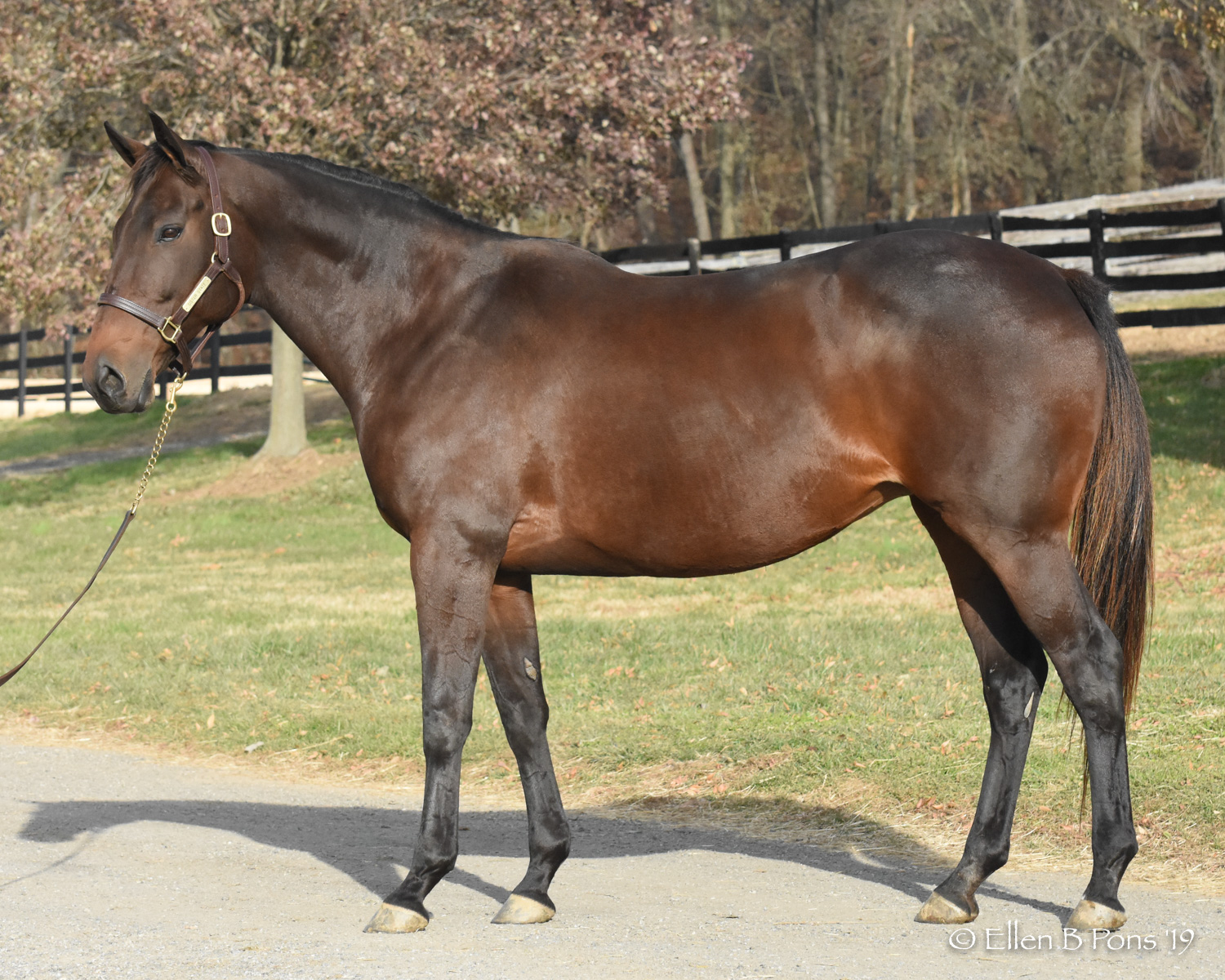 Sister State
A.P. Indy - Well Related, by Quiet American
2010, Bay
SISTER STATE dazzled her rivals when running a "8" to break her maiden at Belmont Park, and then ran a "7" – a huge speed figure, in a Saratoga allowance. Just look at the chart from her sensational win at Saratoga, here. She earned $123,000 in the silks of the Godolphin Stud.  The A. P. Indy mare is a daughter of the Quiet American mare Well Related, a full-sister to Cara Rafaela, dam of A. P. Indy's Preakness-winning son Bernardini. This is a great female line. Just look at her catalog page (Hip 3317): the A. P. Indy cross on Quiet American mares is A++.
She has a 2-year-old by Into Mischief, and a yearling by More Than Ready. She is in foal to Godolphin's 2008 Champion 2-year-old colt Midshipman (link to TDN ad). Godolphin initially sent SISTER STATE to Distorted Humor this year, but the elderly Leading Sire, who stands for $100,000, is encountering fertility issues. So SISTER STATE was switched to young fertile Midshipman.
The War Front line on the A. P. Indy line is a powerful pedigree nick, and our plan is to mate SISTER STATE to Country Life's War Front stallion MOSLER after she foals out a Maryland-bred Midshipman next March.  MOSLER is poised to be the Leading Freshman Sire in Maryland come the 2020 racing season. He has 75 First-crop 2-year-olds reaching the races next summer.