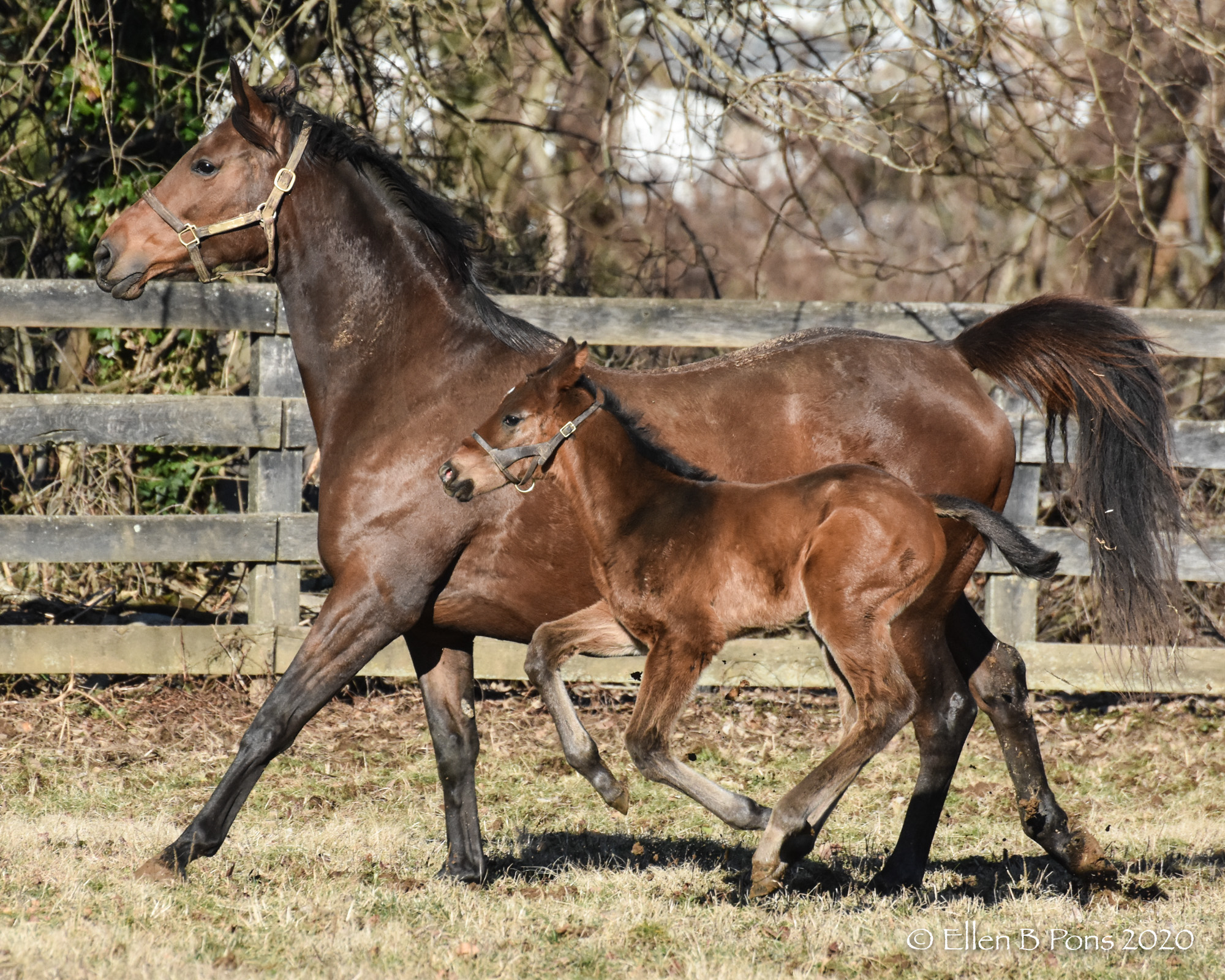 Rock Sapphire (KOR)
Rock Hard Ten - Guide, by Pulpit
2014, Bay
Rock Sapphire was purchased for our Elkridge Club partnership, a racing to breeding venture. The filly broke her maiden for us in 2017 and was retired to the broodmare band in 2018. She is a 1/2 sister to the Graded Stakes placed The Great War (by War Front), who was a $1,000,000 yearling purchase, so she was bred to Mosler (our son of War Front).
A well-traveled filly, she was foaled in Korea after her dam, Guide, was purchased by the KOID in 2012 and bred to Rock Hard Ten who had just moved to Korea for the 2013 season. Since Coolmore had just purchased The Great War, they decided to buy the mare, with the filly by her side, from Korea. The mare and foal were exported back to the United States in 2014, where the mare was bred to War Front again. As a yearling, Rock Sapphire was sold at the Fasig Tipton Saratoga Select Sale for $80,000 and exported to Ireland. Having not raced at 2 in Ireland, she once again returned to the U.S. in 2017 where Country Life purchased her at the Fasig-Tipton Horses of Racing Age sale.
An excellent nick with CLF stallion Mosler, by War Front (a 20/20 G1 Goldmine stallion match and A+++ on ENicks), she delivered a beautiful filly in February of 2019 and was bred back to Mosler.