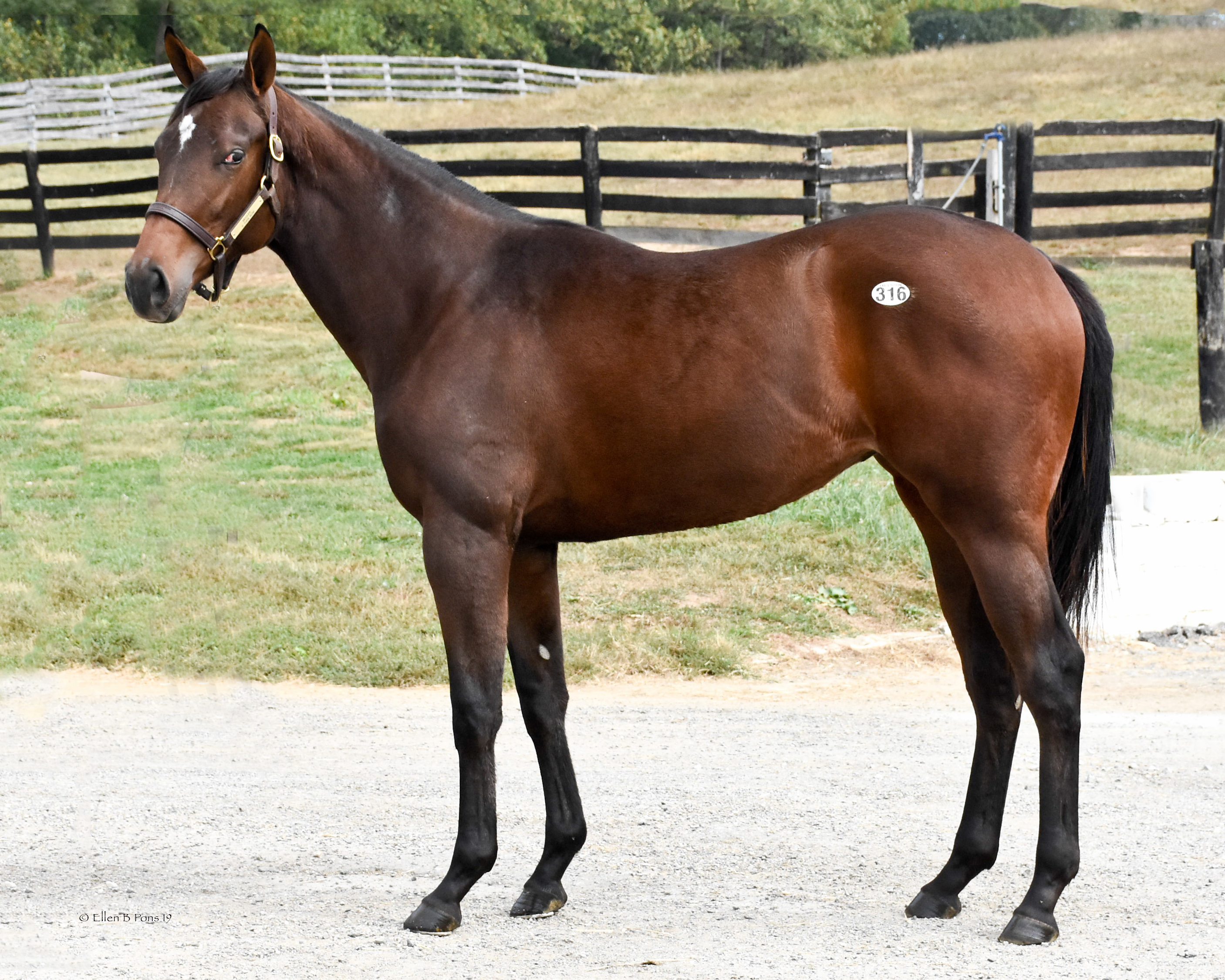 Bay, Filly, Foaled 01/24/2018 — Purchased for $25,000
Mosler - R Turn Now, by Tiznow
Offering Detail
Mosler's Turn (18 R Turn Now), is a bay filly by Mosler out of a young, winning Tiznow mare whose 2nd dam is a full sister to G1 winner Wild Escapade and half to MGSW Mazel Trick. This filly is correct and strong. MD-bred, MD-Million eligible and Breeders Cup nominated. Shares are $2,500 for a 10% interest.
Country Life purchased this leggy, attractive filly we named Mosler's Turn at the Mid-Atlantic sale in 2019. A January foal of 2018, she is MD-bred and Maryland Million-nominated, thus eligible for the 30% Owner Bonuses in Maryland. She is also Delaware Certified, which will make her eligible for the 25% owner and 25% certifier bonus money when she runs at Delaware Park. She is currently in training at Laurel with Mike Trombetta and should be ready for a debut by March.
As of 2/1/21, Mosler is tied for the most winners so far in 2021 among 2nd Crop Sires with 5 (along with the likes of Not This Time, Nyquist, Laoban and Speightster). This filly could add to those stats this spring. Only 2 shares left!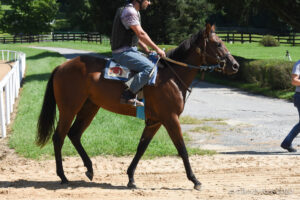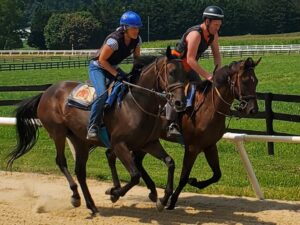 Mosler's Turn (inside)
Financial Summary
10% Shares are offered and are based on the purchase price of $25,000 ($2,500/share). Only 2 shares remain available.
For the first 6-8 months expenses were around $200-250 a month for board and upkeep, for each 10% share owned.  Now that she's a racehorse in training at the track, expect to pay $300-$350 per month for training expenses in Mike Trombetta's division at either Laurel or Fair Hill.
Thereafter, purse earnings are expected to offset the training costs as she reaches the races.
Expense Information
$2,500 per 10% share.
Monthly expenses of $200-$350/month depending on stage of training (see above)