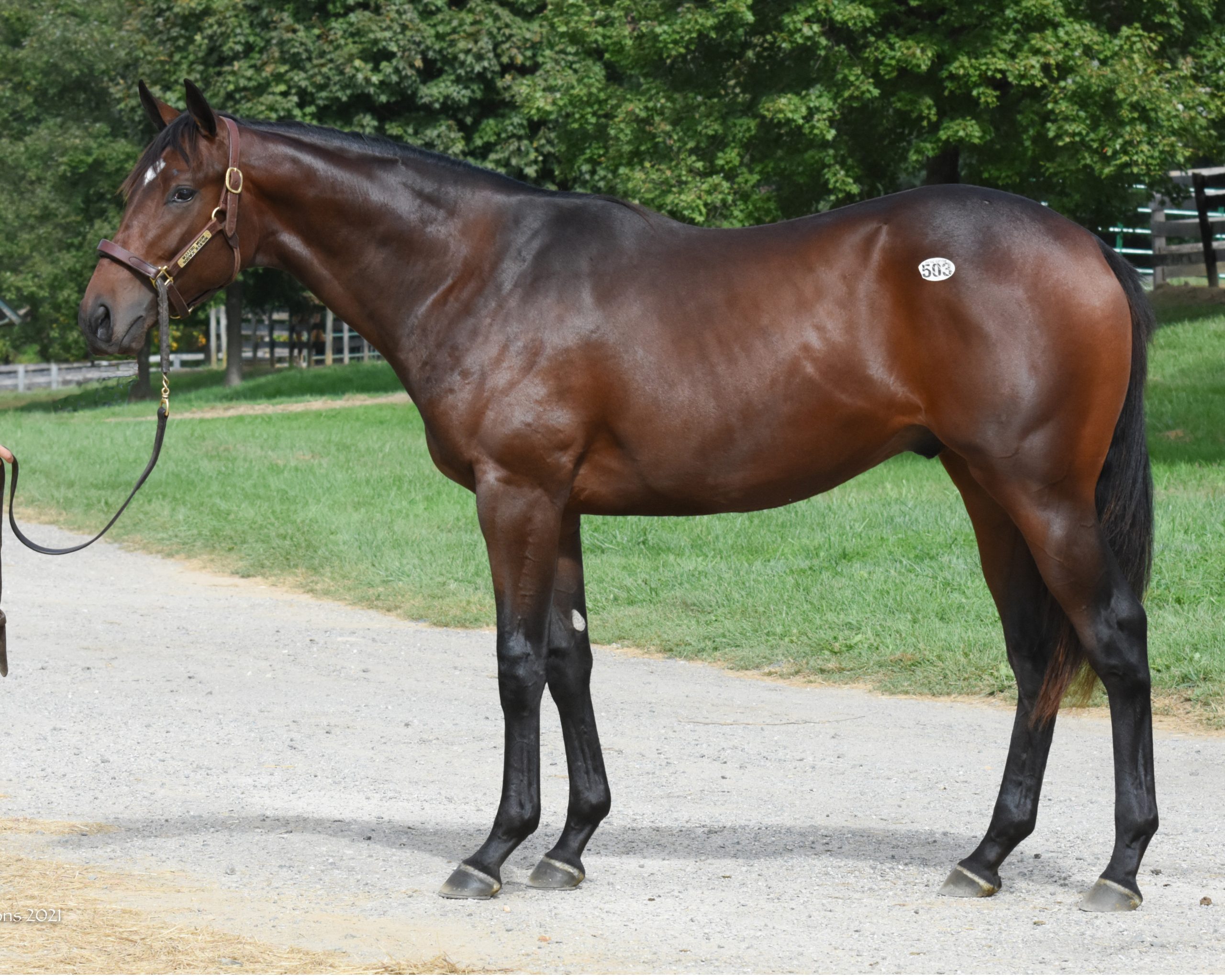 Bay, Colt, Foaled 04/05/2020 — Purchased for $95,000
Malibu Moon - Double Harbor, by Rockport Harbor
Offering Detail
This colt is KTDF-eligible and Breeders Cup nominated, and we plan to send him to Virginia for 6 months to be VA-Certified over the winter. He is currently under tack at Merryland and will be on the track shortly.
The dam has produced all winners from her 4 foals to race, and her stakes-winning son Sky Writer is still racing at 6 years old. Her 3-year-old Tapiture filly was also 2nd in a $100,000 Stakes (non-blacktype) at Indiana Grand this summer and could earn blacktype this year after being on the board in 5 of 8 starts. She has a 2-year-old Lord Nelson filly waiting in the wings as well as a Vino Rosso weanling.
Financial Summary
Shares are $9,500 plus taxes/sales fees for a 10% interest (no markup from his $95,000 purchase price at auction).
Expense Information
Monthly expenses are estimated to be around $350/month per share until the horse gets to the track, when purse earnings are expected to offset expenses.