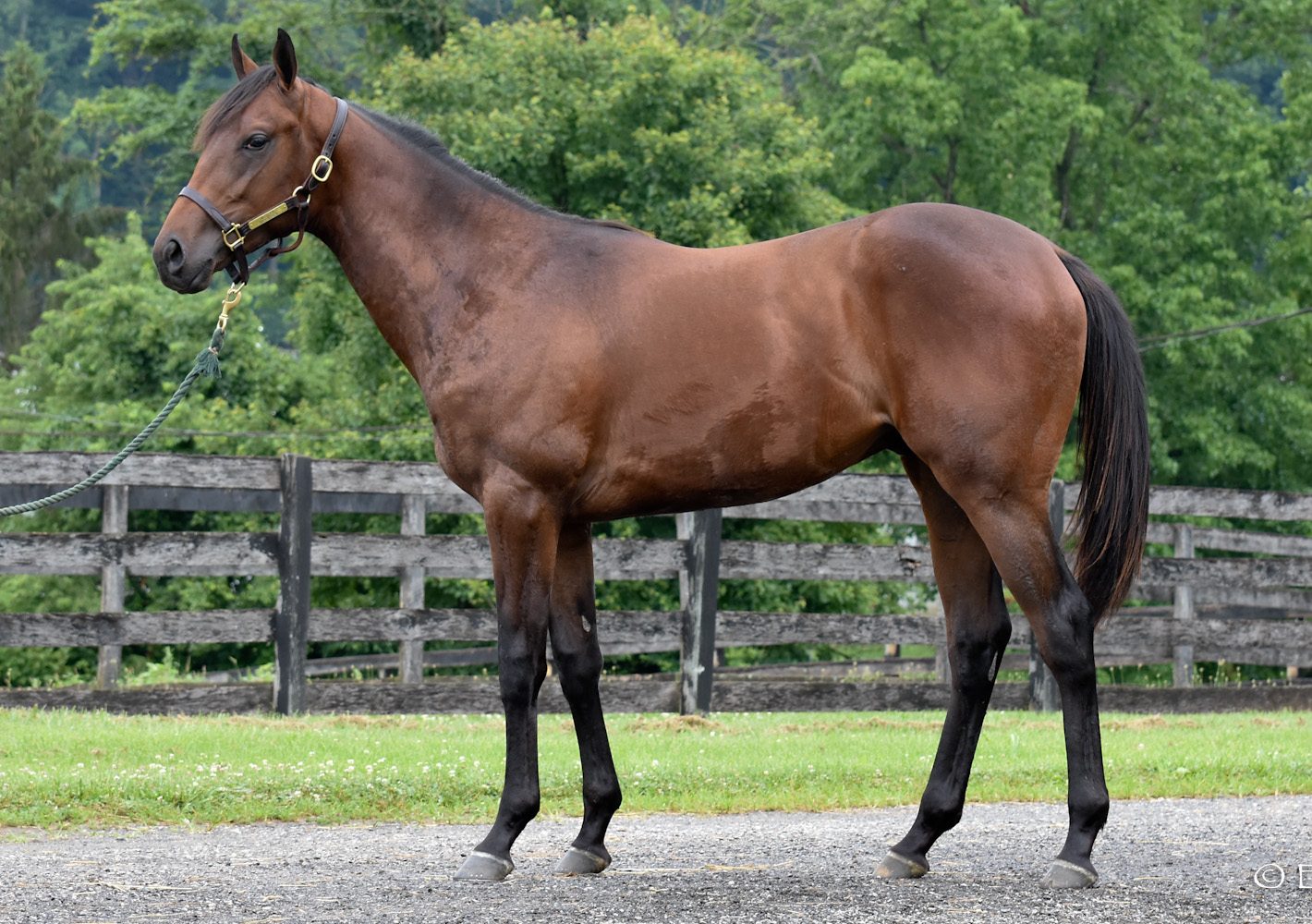 Bay, Colt, Foaled 02/22/2018 — Purchased for $45,000
Mosler - Sky Given, by Sky Mesa
Offering Detail
Having Maryland-Bred, Maryland-Sired racehorses opens up lucrative opportunities for owners.  Bonuses of 30% for Owners is the compelling attraction for a runner bred in the state of Maryland. Eligibility to the $1.2-Million Maryland Million Program is the big incentive for Maryland-Sired runners.
MOSLER SAFE fits both criteria.  This athletic colt from the first crop of War Front's son MOSLER was bred in Maryland by longtime breeder Susan Wantz. His dam Sky Given is a young mare who earned over $129,000 on the track (see her impressive female pedigree here: Sky Given Unedited Pedigree July 12 2019). And his sire MOSLER is poised to become the next leading sire in Maryland, based on his popularity among regional breeders.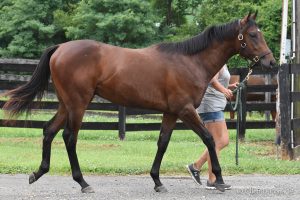 A leggy athletic son of MOSLER, the Maryland-Bred colt named MOSLER SAFE is eligible for the Maryland Million Program and the lucrative 30% Maryland-Bred Owner Awards.
MOSLER'S first crop of Yearlings include a colt and a filly who placed "second" in the highly competitive Maryland-Bred, Maryland-Sired classes at the June 30 Maryland Horse Breeders Association Annual Yearling Show.  Both the colt "Pawtuck" and the filly "Mosler's Image" were bred by Country Life Farm breeding partnerships.
Mosler is by War Front, and this is the "Year of the WAR FRONT." His 3-year-old son OMAHA BEACH was the Kentucky Derby favorite after wins in the Arkansas Derby and Rebel Stakes, only to be scratched from the Derby in mid-week.  OMAHA BEACH had earned $1,121,800 prior to the Derby, but had to watch from the sidelines. His late withdrawal set up the Derby for yet another son of War Front, WAR OF WILL, who is now famous for being interfered with in the Derby, only to come back to win the Preakness Stakes. His earnings now stand at: $1,491,561.
Financial Summary
10% Shares in MOSLER SAFE are $4,500 each.
For the first few months of the MOSLER SAFE LLC, expect to pay around $150-180 a month for board and upkeep, for each 10% share owned.
Once MOSLER SAFE enters the "breaking" stage of his Yearling Year later this fall, expect to pay about $200 per month.
As a racehorse beginning in late spring of 2020, expect to pay $300-$350 per month for training expenses in Mike Trombetta's division at either Laurel or at Fair Hill.
Thereafter, purse earnings are expected to offset the training costs as MOSLER SAFE reaches the races.
Expense Information
Shares $4,500 each
Monthly expenses range from $150-350/month depending on stage of training (see above)