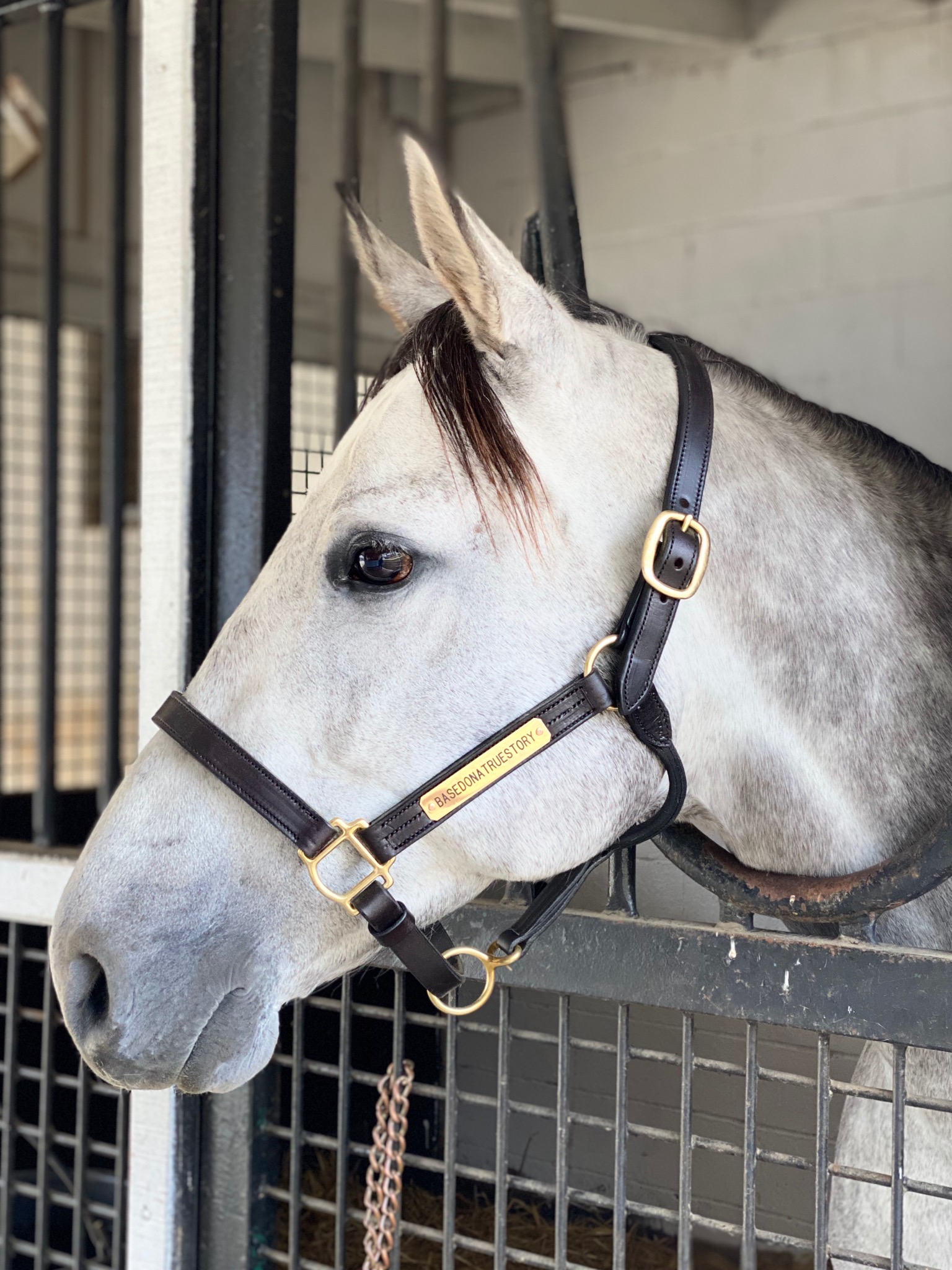 Grey, Mare, Foaled 05/09/2014 — Purchased for $16,000
Broken Vow - Queen's Triomphe, by Cure the Blues
Offering Detail
With her first foal—a yearling colt by Into Mischief (Fee $175,000)—slated to sell this summer, 6-year-old BASEDONATRUESTORY is set up to be much more valuable than the mere $16,000 bid by Country Life in Kentucky at the February sale. We are buying the first of 5 shares in her at $3,200 each, and offering the remaining 4 shares. She is booked to our Tapit stallion DIVINING ROD this spring.
BASEDONATRUESTORY is a winning Broken Vow mare who is in foal on an early May cover to $25,000 stallion DIALED IN, sire of $5-million-earned GUNNEVERA.  Broken Vow is a proven broodmare sire; e.g. Gr-1 winner RUNHAPPY is out of a Broken Vow mare.
When this pretty gray mare BASEDONATRUESTORY posed for her photos here at Country Life, she caught everyone's eye. Hop on the Maryland-Bred Breeders Bonus train with us on this lovely young mare, and make a Maryland-Bred DIALED IN foal with us this spring. She's due in the first week of April.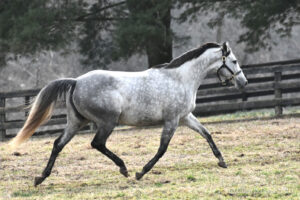 Financial Summary
4 of 5 shares offered @ $3,200 each for a 20% interest.
Monthly expenses around $400/share.
Partners share in any breeders awards earned by foals when they race.
Expense Information
Monthly expenses include board, veterinary care, blacksmith, stud fees, insurance, vanning, commissions, etc., and are billed at the end of each month. We estimate these to be about $400/month per 20% share. Sales proceeds from foals are applied as an offset against expenses, and any surplus to be distributed pro-rated. Any future Breeders Awards earned by the foals bred in the name of the BASEDONATRUESTORY LLC will be distributed to partners when received.